Although I didn't grow up speaking Hebrew, Hebrew has spoken to me since I was a kid. It started with my first visit to Israel at age 11. How strange to feel so at home in such a foreign place? I experienced then what I've experienced during every trip since—a happy heart. It's a soul thing. If you've been, you likely understand what I mean intimately. And when you feel your soul smile, you want that feeling to last and deepen and grow.
The key to such expansion, according to me, is Hebrew, which connects a person to Israel and Judaism like nothing else. On the simplest level, I believe that because languages unlock new worlds. The vocabulary, the sentence structures, the emphasis, the sayings all reveal the way a culture sees and interacts with life. Understand the language of a land and be converted from an outsider to an insider.
At age 30, I realized my dream and went to Israel to learn Hebrew. I attended the best Ulpan (intensive Hebrew classes) in the country and emerged speaking Hebrew. High Holiday services that year thrilled me because, for the first time, prayers that were once gibberish had meaning, far beyond the forced translations on the left.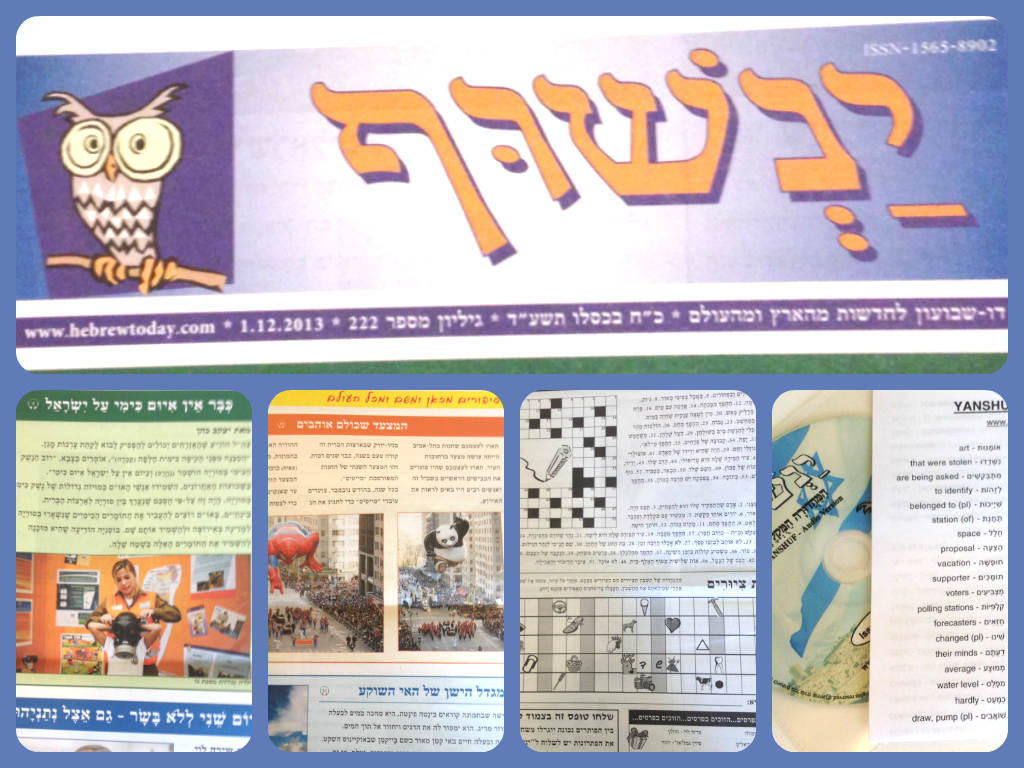 Returning to the US, the challenge of maintenance set it. You don't use it, you lose it, and I wasn't about to let that happen. Enter Hebrew Today which publishes Hebrew-language newspapers, available around the world that are made especially for students at any level. I'm always excited to find it in my mailbox.
Fascinatingly, the newspaper itself plays an instrumental role in Hebrew's resurrection as a modern, spoken language. Eliezer Ben-Yehuda, who pioneered the movement in the 1880's, published a newspaper called Hatzvi that covered contemporary issues and in so doing, introduced new words to the ancient language. Jews throughout the diaspora read his newspaper and learned modern Hebrew! Thanks to Ben-Yehuda's dedication, when Jews arrived in Israel after years of exile, they returned speaking the language of their ancestors.
Reading these Hebrew papers are one small way I can bring Israel home, strengthen my connection to Judaism, and continue the legacy of Hebrew and learning as a constant in the story of the Jewish people.
Share This Post
Follow Me