On a recent trip to my local Glatt Mart­—post-workout, fetchingly bedraggled—I ran into my friends (of course) who were also grocery shopping at 9pm for some reason.
During our mid-aisle schmooze, we checked out each other's carts and shared our respective food staples.
My cart looked pretty LA that day, I have to admit, and it's true that I aim for healthy and do a fair amount of cooking. But to keep things from getting boring, I spice up the ordinary with sauces. "Oh, have you tried these?" Daniella asked, walking into the frozen food section.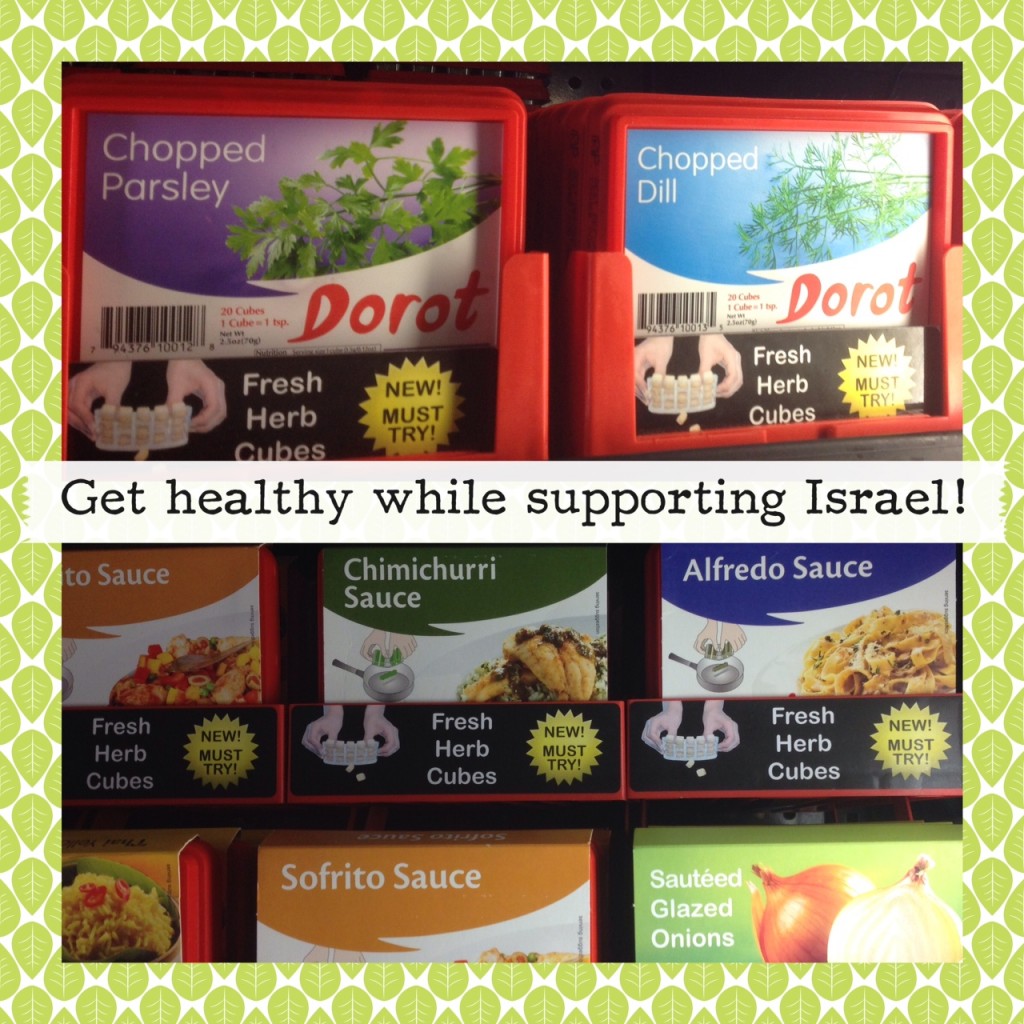 Of course I had heard of Dorot frozen herbs, but sauces?
The abridged version: I tried them, I love them, I'm telling you about them. Gluten free, sugar free, raw, yes!  Plus, the way they're packaged you can use some without the rest spoiling in your fridge. And most satisfyingly, they're produced in Israel—at Kibbutz Dorot near Sderot, to be specific—so when you buy them you support the family and the land.
I've tried two flavors—so far, so delicious. I recommend. To your health!
Share This Post
Follow Me