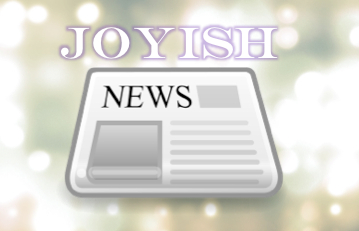 Seeing the news lately, you probably wish you could do more to support Israel. Well, you can, and it's not that hard!
To help Israel: know your facts.
I personally believe that Israel's enemies' manipulatively twist and turn the facts, using our liberal, Western values against us. But, education is the way to peace. When you become an ambassador of the truth, you can correct misinformation when you hear it. Armed with facts, you can educate others and stymie false narratives. There is the war on the ground and the war of hearts and minds. We can all be soldiers in Israel's PR battle and defend her from ignorance, half-truths and lies.
Hi, Remember me? I know, it's been a while. Several whirlwind weeks took me from California to Israel to Jordan to Israel to Georgia and back again. What's better than a global adventure?
But, reality stung when I returned to read the heartbreaking news of 3 Israeli teens kidnapped by terrorists, rocket fire from Syria & Gaza landing in Israeli cities, and terrifying terrorist advances in Iraq. However unsettling, I kept hunting for more information; the ticker tape underlining news programs never offering sufficient detail.
To quell my thirst I headed to the outlets below, my trusted sources for Middle East news. Let them also help you better navigate our landscape of misinformation.
News Aggregators:
1. Daily Alert
If you read nothing else, read this. The Daily Alert curates the day's must-know news concerning Israel and world Jewry. The Jerusalem Center for Public Affairs and The Conference of Presidents, responsible for the daily digest, includes top news and think tank articles, plus a few choice op-eds. I consider this mandatory reading. You can subscribe for free here.
News Outlets:
1. The Times of Israel
When rockets land in Israel, too many international news outlets skip it. "Again?" they shrug, letting the sirens and terror fade into unrecorded history. No wonder so many people view the Israeli-Palestinian conflict out of context. TOI reports what too many papers omit, the whole story.
2. The Jerusalem Post
Although the ads can get tiresome, JPost gets the job done. I especially enjoy their analysis pieces and pay particular attention to columnists Hillel Neuer, Caroline Glick, Daniel Gordis, Alan Dershowitz, Sarah Honig and Shmuley Boteach.
3. The Wall Street Journal
The WSJ is my American paper of choice. I get the weekend version and read the first section from cover-to-cover. Unlike never-ending online news, once you finish section 1, you can feel you've gotten both the international and domestic "essentials."
News Watch Dogs:
As I alluded to before, mainstream news outlets' Middle Eastern reports too often cast Israel as the villain, omitting essential parts of the story, sensationalizing or outright misrepresenting events on the ground. Thank goodness for these organizations that keep news outlets – the official recorders of history – accountable to the facts.
1. Honest Reporting: Defending Israel from Media Bias
2. CAMERA: Committee for Accuracy in Middle East Reporting in America
News Bloggers:
If you can't handle sarcasm, avoid these sites. The bloggers will often introduce articles they care to share in their own voices, editorializing along the way. I don't mind. I regularly find hard-to-find news articles and op-eds on their sites, gathered from local news channels and papers across Europe, the Middle East and America.
1. Elder of Ziyon (EoZ) – the blog's name satirizes the anti-Semitic propaganda book, "The Protocols of the Elder of Zion."
2. Israel Matzav – Translation: The Israeli Situation.
3. Israpundit – Quite professional, more like an e-zine than a blog.
Share This Post
Follow Me