!ברוכים הבאים
Welcome to Joyish!
Glamour and Israel: two of my great loves. After many years as a broadcast and print journalist, I've started this blog to share my brand of Judaism. I don't take myself too seriously, but I crave meaning and for me, Judaism provides it.  Living Joyishly makes life sweeter, deeper, more fun and meaningful. I don't pretend to be a rabbi or the most religious person in the world, but I've chosen my teachers with care and if something here inspires you, run with it, and make the world brighter wherever you go.
קצת עליי
A bit about me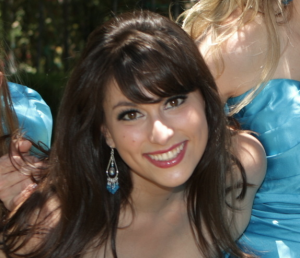 My name is Lara Berman, but here, I go by Lara Dvora. Dvora is my hebrew name, and man, that prophetess was a rockstar, so you won't mind if I try to channel some of her awesomeness here, would you?
Professionally, I work in marketing in Los Angeles, a recent career change after years of work as a journalist and Israel advocate. I started as an entertainment reporter. For my 30th birthday, I went to Israel to learn Hebrew, something I'd wanted to do since I was a teenager. It inspired new passion and a new career path. I became the LA correspondent for a Jewish News channel, worked in Israel advocacy and created a series of infotaining videos about Israel with a colleague called, "Israel in Context." Joyish is the latest expression of my passion.
If you also live Joyishly and have ideas for topics on this site, or if you have questions, feel free to write me. It'd be great to connect!