I wouldn't be the first to discuss music's power to lift and transport, but Judaism goes further, saying that music actually has the ability to transcend and elevate the ordinary to holy. That's a mighty big claim, but I intuitively sense its truth.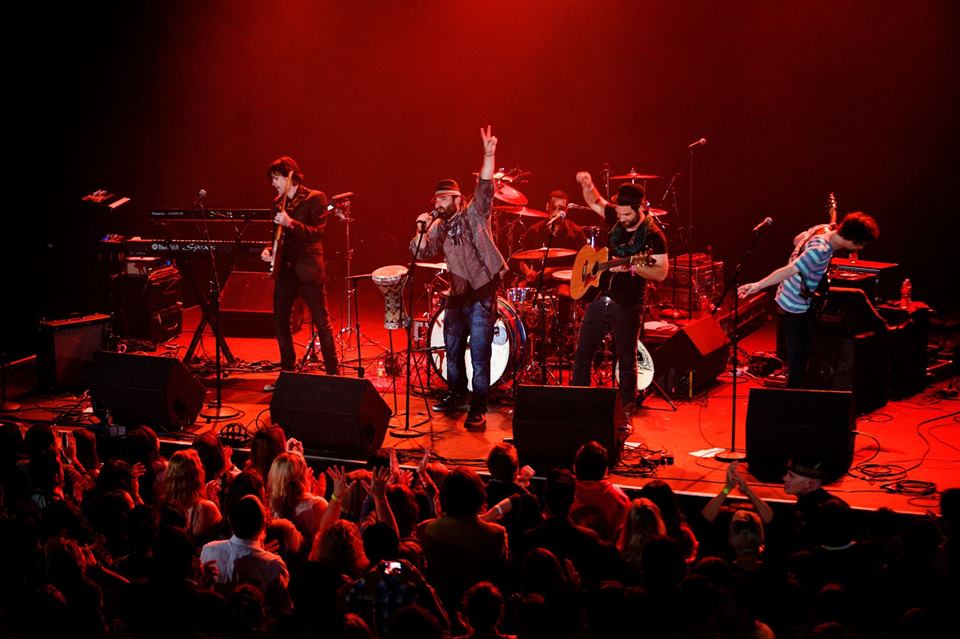 The Moshav Band exemplifies this concept for me. I love them. I have for years. Some bands you get bored with, not these guys. They sing from their souls, their melodies blend modern with ancient and inspire without preaching.  They're just authenticity and love, they are.
From the first day I started this blog, I knew I would spotlight Moshav at some point. I have no affiliation with them—I'm just so appreciative of their work, how could I keep my mouth shut? Religious or secular, Hebrew speaking or not, great music is great music.
So, when I saw they'd launched a Kickstarter campaign to raise money for their next two albums, I figured the time had come.
Let me introduce you to these guys with my 5 favorite Moshav tunes:
Narrowing it down wasn't easy.
If you feel elevated after listening, elevate them. Being the generous one feels good. Special music like theirs isn't everywhere.
Personally speaking, their music can change my mood. Guaranteed. If I'm in a bad mood, I feel better. If I feel disconnected, I get reconnected. And if I already feel great, my gratitude is given voice as I sing along with them. That's mind over matter, that's transcendence, that's the power of music, that's what Judaism was talking about.
Share This Post
Follow Me